ARMED SECURITY OFFICER 40 HR STATE CERTIFIED COURSE- Blue Card Course
These courses meet or exceed the Mandated State of Georgia certification requirements for Board Rules 
509-3-2
 Unarmed Security Officer and 
509-3-10
 and 
11
 for Armed Security Officers.
This course Includes the Unarmed 24hr State Certification as well as the 16hr Armed State Certification.
Course Cost SPECIAL ACT NOW!!  $449.00  
Pay registration today to attend course this week!  The registration deducts from the total.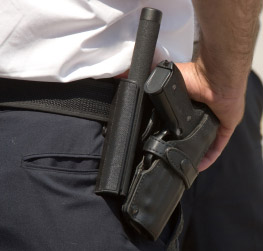 Georgia Board Rules- Security Guards
Become a State Certified Armed Security Officer, Apply for your Blue Card through a licensed agency after completing this course.  Taught by a Georgia Board Certified and Licensed Instructor.  
This Course includes the 24hr Basic Security Officer Training and the 16 hour armed training required to become a certified armed security officer in the State of Georgia.
Course cost does not include firearms rental, ammunition or extended range times.
Requirements:  
Must be 21 years of age or older, 
NO FELONY convictions
Valid State Drivers License or State ID
Copy of a criminal background check - local Police Dept- Bring to class
Registration payment completed online
REGISTER FOR A COURSE CLICK HERE
Atlanta Security Officer - Georgia Security License - Augusta Ga Unarmed Officer- Douglasville Ga guard courses - Mabelton Georgia Fire Watch - Alpharetta Ga Fire Safety Officer - Eatonton Ga special Security-Madison Georgia Event Security- Athens Ga Fire Watch - Buford Georgia Security Certification - Gainesville Georgia Fire Safety Trainng- Stone Mountain Fire Watch- Winder Georgia Factory Security - Monroe Georgia Film Production Security- Social Circle Fire Safety- Bogart GA, Officer Training - Braselton Georgia Fire Watch Patrol- Cumming Georgia Fire Watch Guards- Oakwood Ga Security, QT Security Guards Georgia- Lawrenceville Fire Watch - Covington Ga Security Guard- Lithonia Fire Watch - Dacula Safety Watch - Suwanee Fire Watch - Duluth Fire Watch Officer- Johns Creek Fire Watch Security- Dawsonville Ga Fire Watch - Lagrange Georgia Fire Watch - COLUMBUS- AMERICUS- FORT BENNING  Newnan Fire Watch - Peachtree Fire Watch - 
www.georgiasecuritytraining.com/
https://www.indeed.com/q-Security-Guard-Training-l-Georgia-jobs.htm